Roofing Wimborne
Roofing Wimborne is a local roofing service providing top quality roofing and related services to all homes and businesses in the Wimborne Minster area. With a comprehensive selections of services. As well as a team with over 25 years experience. Roofing Wimborne is your best source of roofing, chimney, gutter, and loft insulation solutions in the whole of the Wimborne area.
Here's a brief list of just some of the services we're able to provide;
Roofing Maintenance
Leak Repairs
New Roof Installation
New Roofs
Flat Roofs
Flashings & Leadwork
Chimney Repair Services
Cladding
Pointing
Garage Roofs
Loft Insualtion
Wide Open Availability
Free No Obligation Quotes
Much Much More…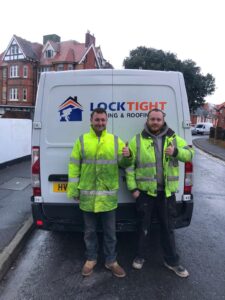 Don't fret if you can't see the service you're looking for listed above. We also provide a plethora of other services that are related but no necessarily to do with roofing. Furthermore roofing Wimborne also provide free no obligation quotes with all work carried out. Even if you're just planning on starting a new project. If it's to do with roofing, chimneys, gutters, or loft insulation we'd love to help you.
Our dedicated team of professionals are here to make it easy for you. To both get quotes and services and also to answer any questions you may have. Our team is available from early in the morning til late at night to answer any of your questions about our service(s). Call now and speak to one of our dedicated roofing specialists today. We won't make you speak to any automated messaging systems. And we certainly won't make you sit through any sales pitches in order for you to get the answers you want.
Just one of the many ways we treat our customers a little differently. Call today for your free quote on any commercial or residential work required.
Roofing services, roof repairs, cleaning, moss removal, tiles, ridge tiles, flashing, cladding, extensions, chimney repairs, slate roof repairs, guttering, battens, membranes. Wimborne Minster, Dorset
\
Wimbourne. Wimborne.